Posted on November 18, 2013 by The Promenade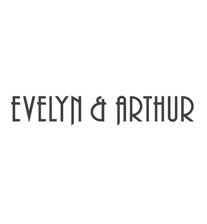 Evelyn & Arthur, Southwest Florida's destination for stylish, high-quality merchandise for women, has announced it will return to the Promenade at Bonita Bay. The family-owned business, which has eight locations across Florida, plans to reopen at the Promenade by mid-December.
"We are excited to move back to The Promenade, a place we have called home since our expansion to Southwest Florida in 2004," shared Fred Weissman, co-owner and chief financial officer. "Philanthropy is very important to us and we believe our stores are our platform to give back. The Promenade has always been a great partner of ours in this aspect and additionally provides a delightful shopping experience for our customers. We are looking forward to a great future here."
Evelyn & Arthur first opened in 1986 in Palm Beach, Fla. after, Evelyn, who had recently moved to Florida with her husband, found that her New York wardrobe didn't meet her new Florida lifestyle. As a result, Evelyn and her husband Arthur embarked on a second career offering "fashion that fits" with a variety of specially coordinated pieces designed for comfort and style.

The concept of buying and manufacturing clothing that is modern, but stays true to the needs of the customers has been the philosophy for Evelyn & Arthur ever since. "Though our looks over the years have evolved," said Weissman, "our shoppers still have the same wants for their style. They want to be on trend, but they want the trends to work for them. We find that perfect combination and carry looks that keep them fashionable. These pieces ultimately become a staple in women's wardrobes."
For the last year, Evelyn & Arthur was located in a neighboring shopping center and with recent changes, including the remodeling of many of their locations to include an expanded accessory and gift section, felt that it was the right time to come back into the retail mix at the Promenade.
In addition to Evelyn & Arthur's private label collection, the stores carry popular clothing lines including the celebrity loved clothing brand Lisette L, as well as Planet, Sympli, Elliot Lauren, and the exclusive E&A Bella Colori line.  To learn more about the family-owned company, please call 239-949-4110 or visit www.evelynandarthur.com.
Tags: Bonita Bay Springs, Fort Myers, news, Promenade store, shopping

Categorized in: News Release