Posted on February 4, 2020 by The Promenade
Valentine's Day is almost here! To celebrate Tara Grinna is offering 20% off the Red and Candy Pink collections!
Recieve a $20 Tara Grinna gift card with the purchase of any gift card over $100.
Offers good in stores only. Valid through February 14th.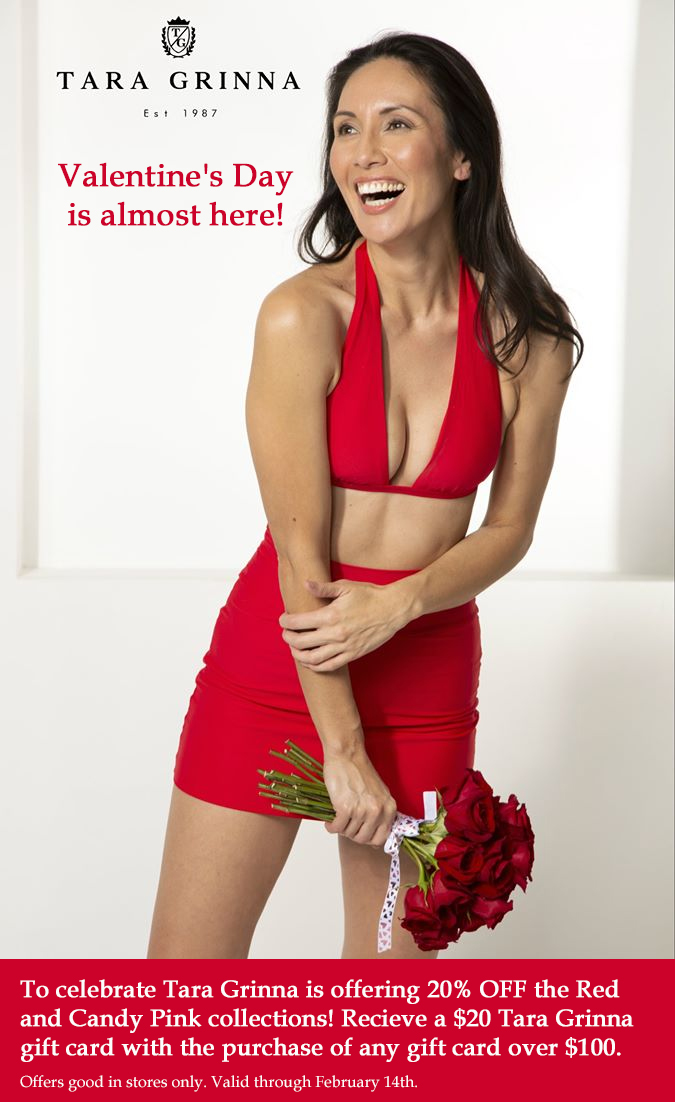 Categorized in: Sales & Specials