Posted on May 21, 2018 by ShopAdmin
Roy's Restaurant is participating in restaurant week which runs from May 31-June 13.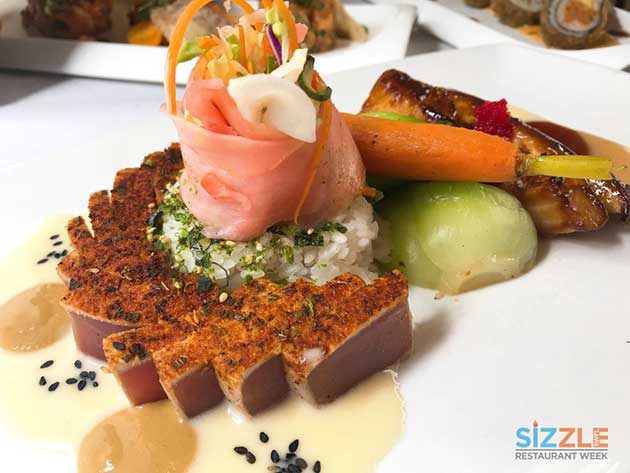 Click here to download Menu.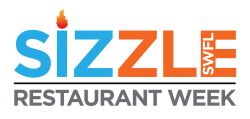 Starter   (choice of one)
Miso Soup
Tofu – Scallion – Saikyo Miso – Shiitake Mushroom
Tempura Crusted Ahi Roll
Spicy Togarashi Miso Butter Sauce
 Salmon Poke
Inamona Jus – Heirloom Tomato – Jalapeño – Crispy Taro Chips
  Entrées   (choice of one)
Hibachi Grilled Atlantic Salmon   $36
Japanese Citrus Ponzu Sauce
Moroccan Spiced Swordfish   $36
Yuzu Soy Truffle Vinaigrette
Braised Short Ribs of Beef   $36
Natural Braising Sauce – Honey Mustard
Herb Grilled Vegetable Napoleon   $26
Portobello – Baby Carrot – Asparagus – Red Bell Pepper – Baby Bok Choy – Yukon Potato Purée
"Old School" Combo   $46
Misoyaki Butterfish – Blackened Island Ahi
Dessert   (choice of one)
Pineapple Upside Down Cake
Caramelized Pineapple Baked with Brown Sugar Pound Cake – Coconut Ice Cream 
Chocolate Torte
Raspberry Coulis – Fresh Berries – Whipped Cream
Roy's Melting Hot Chocolate Soufflé   +$5
Flourless Chocolate Cake with a Molten Hot Center – Raspberry Coulis – Vanilla Bean Ice Cream


Click here to download Menu.
Categorized in: Sales & Specials