Posted on March 13, 2014 by The Promenade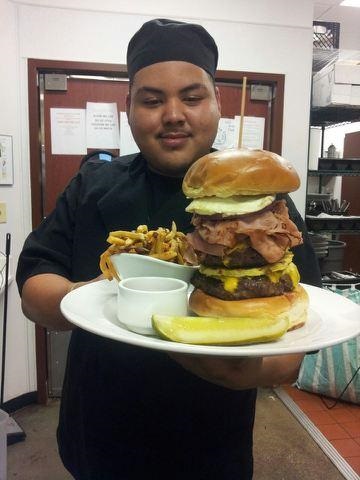 The Promenade at Bonita Bay is gearing up to host Burgers & Bubbles, the first burger competition in the region, on April 12 to celebrate the re-opening of the retail venue. The event, scheduled from 2 – 8 p.m., will feature food samples from 16 area restaurants along with varieties of craft beers, champagne, sparkling wine and craft sodas.
So far, participating restaurants include Roy's, Fred's, Cabana Burger Bar, House of Brew, Miller's Ale House, Beefstro's, Bar Louies, Seminole Casino Immokalee, Sub & Pub, Sweet Treats, and Sundial Resort.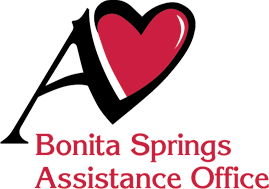 Proceeds from the event will benefit the Bonita Assistance Office, a local social service agency helping area residents during a crisis. Learn more about Bonita Assistance Office at www.bonitaassistance.org.
All of the Promenade's shops will be open during the event. Live entertainment and kids' activities are also planned. Join us and see who has the best burger around!
Tickets are on sale now at http://www.winetrailandbeyond.com/tickets.html. Online ticket
purchases save $20. Burgers & Bubbles is sponsored by RLR Investments, LLC, Florida Entertainment, LLC and the City of Bonita Springs. Follow the Promenade at Bonita Bay on Facebook, Twitter, and @PromenadeShops.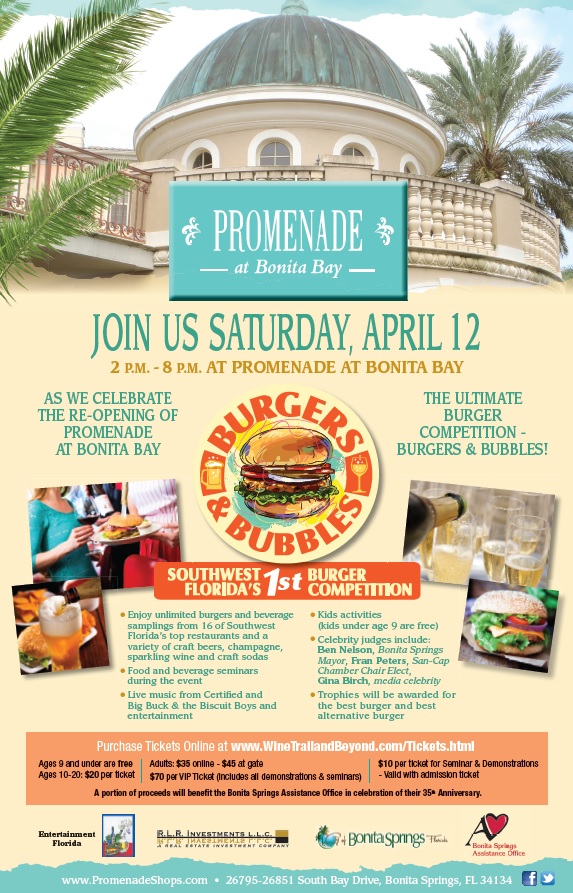 Tags: dining, Food, Fort Myers, promenade events