Posted on May 5, 2015 by The Promenade
Join us on Saturday, May 9th from 6 p.m. – 9 p.m. for the MOMNATION event as Fit Nation Magazine will host a Women Only Issue release party to celebrate Mother's Day at The Promenade.  This event will provide the "FitNation" moms some time to get spoiled with other women from the community.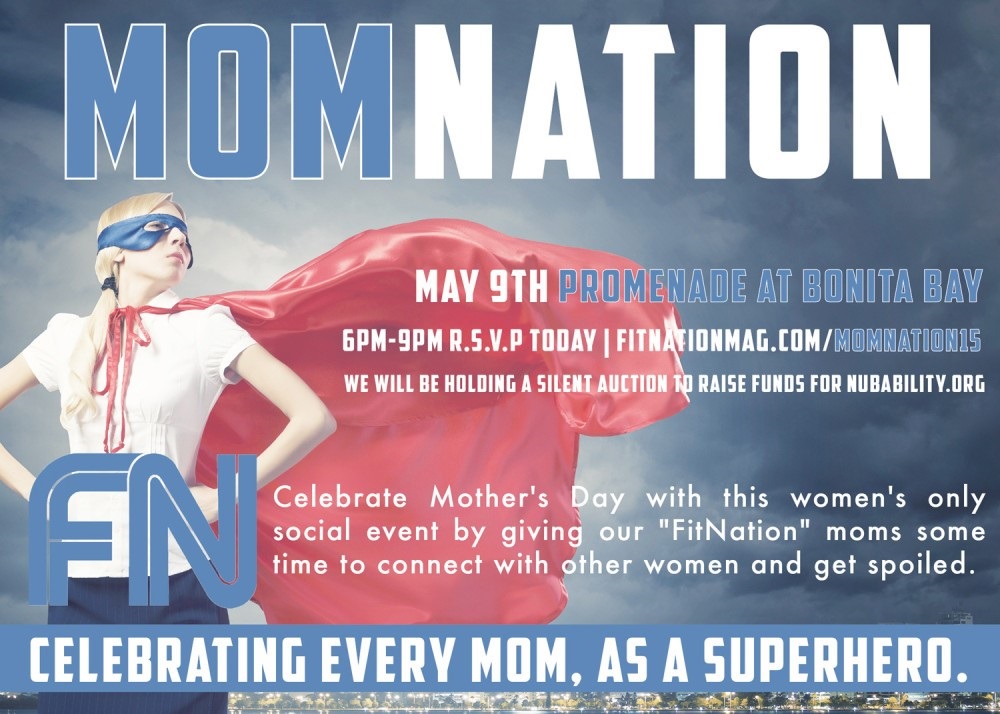 This night will be filled with music, laughter and wine. Also, a silent auction will take place during the event to raise funds towards NubAbility Athletics Foundation in the efforts to sponsor kids with missing limbs to attend sport camps in the SWFL area.
Sign up for MomNation15 by  reserving a space http://fitnationmag.com/momnation15/
Tags: Charity, promenade events, The Promenade

Categorized in: Events