Posted on November 14, 2013 by The Promenade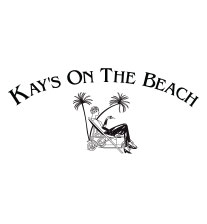 Ladies apparel and accessory boutique Kay's on the Beach has opened its fifth retail location at The Promenade at Bonita Bay. Kay's on the Beach occupies 1,915 square feet at The Promenade at Bonita Bay. The boutique is open Mondays through Saturdays from 11 a.m. to 5 p.m. and will add evening hours soon. Fashion shows are available by request. For more information call 239-949-5551.
Located on U.S. 41 at South Bay Drive in Bonita Springs, the Promenade at Bonita Bay offers commercial real estate for retail, office, or restaurant spaces and includes more than 460 on-site parking spaces. The open-air retail and Class A office center features tropical landscape, gazebos, water features and sheltered walkways which complement its Mediterranean-style architecture. Conveniently located on U.S. 41 at South Bay Drive in Bonita Springs, the average daily traffic rate is 40,000 vehicles.
Kay's on the Beach joins current Promenade tenants Enchanted Ballroom, Epic 31, Evelyn & Arthur, Fagan & Michaud Insurance, Jami's, Kay Casperson Beauty Inside Out, Molino's Ristorante, Premier Commercial, Premier Sotheby's International Real Estate, Private Wealth Consultants, Robert of Philadelphia, Roy's Hawaiian Fusion, Royal Shell Property Management, Royal Shell Real Estate Seasonal and Annual Rentals, Say I Do TV, Signatures, and To the Moon. In addition, DeRomo's Gourmet Market and Restaurant will occupy nearly 15,000 square feet featuring a gourmet market, bakery, 300-seat restaurant, a Tuscan-style outdoor bar and seating area, full-catering service, gifts and more. The Promenade at Bonita Bay hosts year-round special events including live music, fashion shows, festivals and fundraisers.
The Promenade at Bonita Bay is owned by national real estate company R.L.R. Investments LLC. For more information, call Karen Johnson-Crowther, Colliers International, at 239-418-0300 or karen.crowther@colliers.com.
Tags: Bonita Bay Springs, Fort Myers, news, Promenade store, shopping

Categorized in: News Release