Posted on November 12, 2019 by The Promenade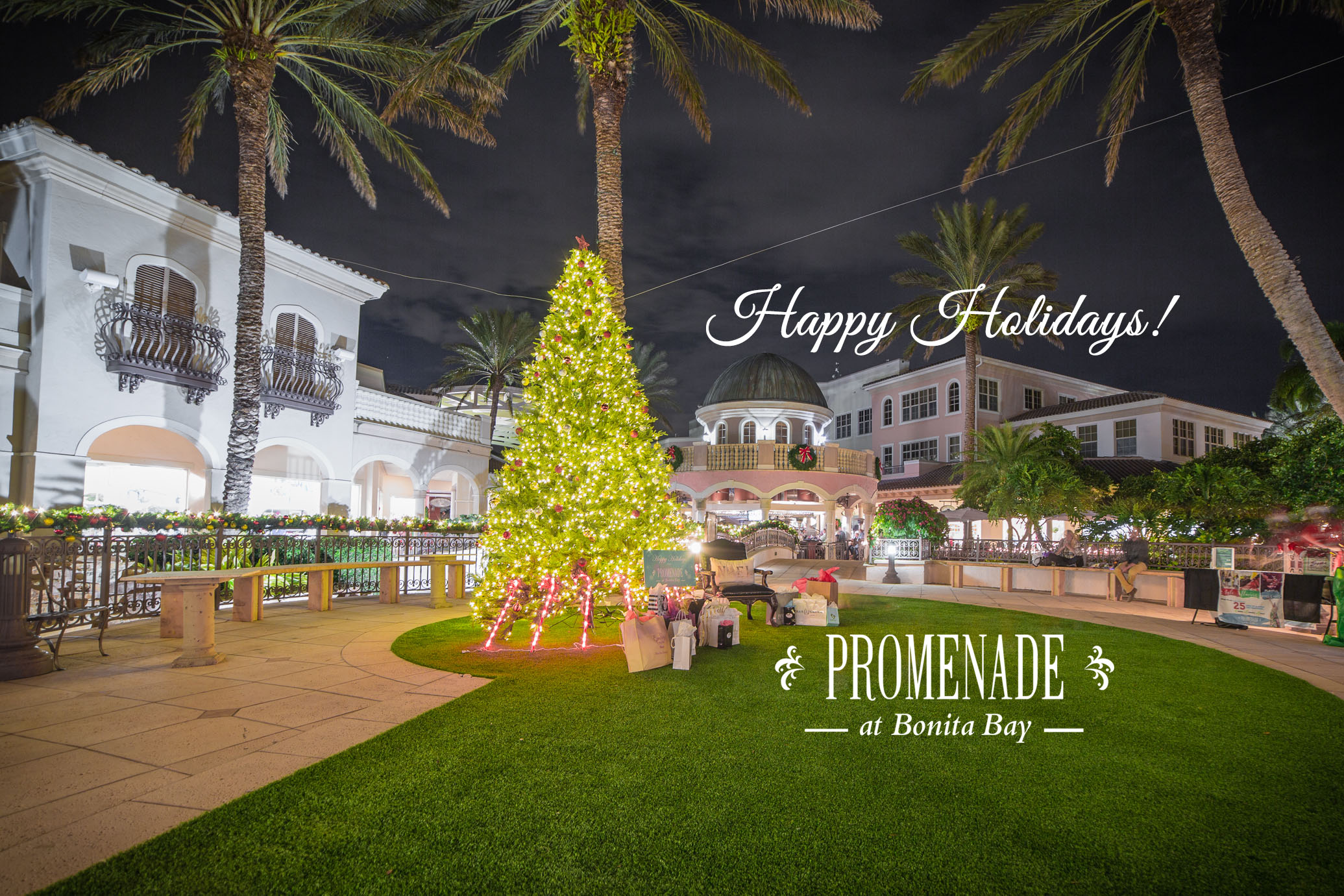 Holiday Season at the Promenade
Strolling through Southwest Florida is nothing like walking in a winter wonderland — it's better! It's "holiday
events and nonstop entertainment at the Promenade at Bonita Bay on a warm afternoon or cozy evening" kind
of better. It's "Thanksgiving meals at first-class restaurants, endless flowing of wine, one-of-a-kind shopping
specials and holiday cheer with jolly ol' Saint Nick" kind of better. And during the months of November and
December, this version of better is packaged in an open-air shopping center of permanently growing
destinations.
Culinary Creations and Holiday Bargains
You can't have a holiday season without music, and that's why The Center Bar is now offering entertainment
seven days a week! Then, stay tuned for Blues and Bloodys Sunday Concert Series on the second Sunday of
every month from 12 to 7 p.m.
But what are top-shelf liquor and good tunes without a melt-in-your-mouth meal? On Thanksgiving Day,
Molino's Ristorante will be open from 11:30 a.m. to 9 p.m., serving up their full menu plus a traditional turkey
dinner with all the fixings. Meanwhile, Roy's Restaurant will be open from 10 a.m. to 9 p.m. for a traditional
three-course Thanksgiving dinner or the Roy's Classic prix fixe menu. And if you're bringing little ones along,
there's a full turkey dinner for them – all for $12.95! And in addition to DeRomo's being open from 11 a.m.
until 9 p.m. for a Thanksgiving Day all their own, they're catering traditional, fully cooked turkey dinners and
enticing alternatives to your liking.
To explore full menus and make reservations for any of the above, please see the directory on this site.Then, if you're not in a food coma on Black Friday, be sure to circle back to the Promenade for once-a-yearbargains on merchandise, services, culinary creations and more! This post-Thanksgiving tradition runs from 10a.m. to 8 p.m.
Last-Minute Shopping and Holiday Lights
With December, comes the holiday rush — but we have plenty of events to ease your mind and spirit! On
December 3rd, from 5 to 8 p.m., DeRomo's is hosting their Winter Wine Showcase. Owner Francis J. Cuomo and
his team will feature stations of private-label wine samples and small bites straight from the Gourmet Market.
Each ticket is $20 per person, with a portion of the proceeds to benefit LARC — a nonprofit that provides social,
recreational, educational and occupational opportunities to those with disabilities. To pre-purchase wristbands,
visit DeRomos.com/shop.
Then, on December 5th, let the shopping commence — but don't forget to eat! From 5 to 7 p.m., Southwest
Floridians and visitors can experience Sip, Shop & Stroll — a Promenade-wide event of shopping and dining
specials, small bites and sweet treats, wine selections and raffle prizes.
Finally, if shopping becomes too overwhelming, launch your weekend with the 2019 Festival of Lights on
December 6th from 5 to 7 p.m. There will be a tree lighting, photos with Santa and toy donations for the
Children's Network of Southwest Florida, LLC. Just bring a new, unwrapped toy in exchange for FREE photos. It's
all happening in the Center Court of the Promenade!
Promenade at Bonita Bay awaits your visit, as we package everyone's favorite part of the holidays into one
unforgettable, paradise-style experience!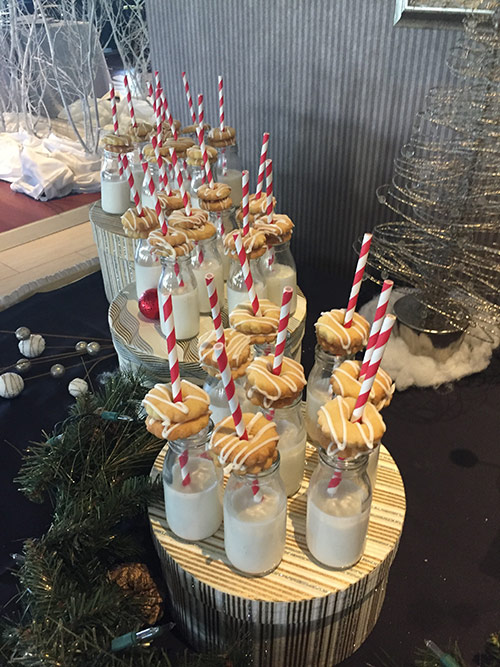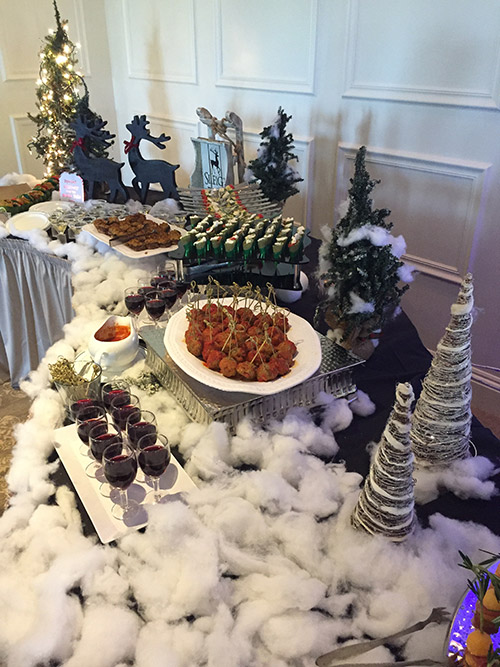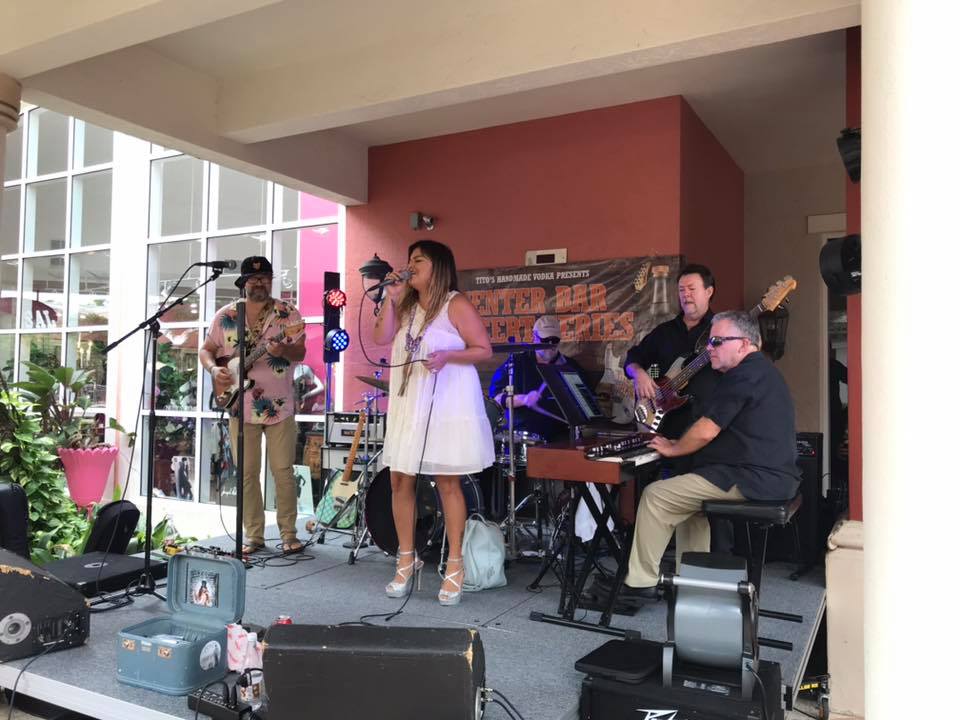 Categorized in: News Release