Posted on December 29, 2017 by ShopAdmin
Thursday, January 18th from 12 to 3 pm.
Start the new year with something warm and fuzzy. Adopt a pet!
Onsite Animal Adoption at Evelyn & Arthur Bonita Springs
Adoption bus parked on the side entrance to the store.
From January 1 thru January 18th, Evelyn & Arthur is selling turquoise pashminas for the Humane Society. They are $28. All $28 goes to the Humane Society.
Donate for a discount coupon at Evelyn & Arthur!
They will be collecting needed items on this list starting January 1st, up to the event January 18th. Bring in one of these items and get a coupon for 20% off one item $75 or more.
Pet supplies, dog and cat food, pet toys, blankets, towels, garbage bags, sanitary wipes, etc. for the Humane Society.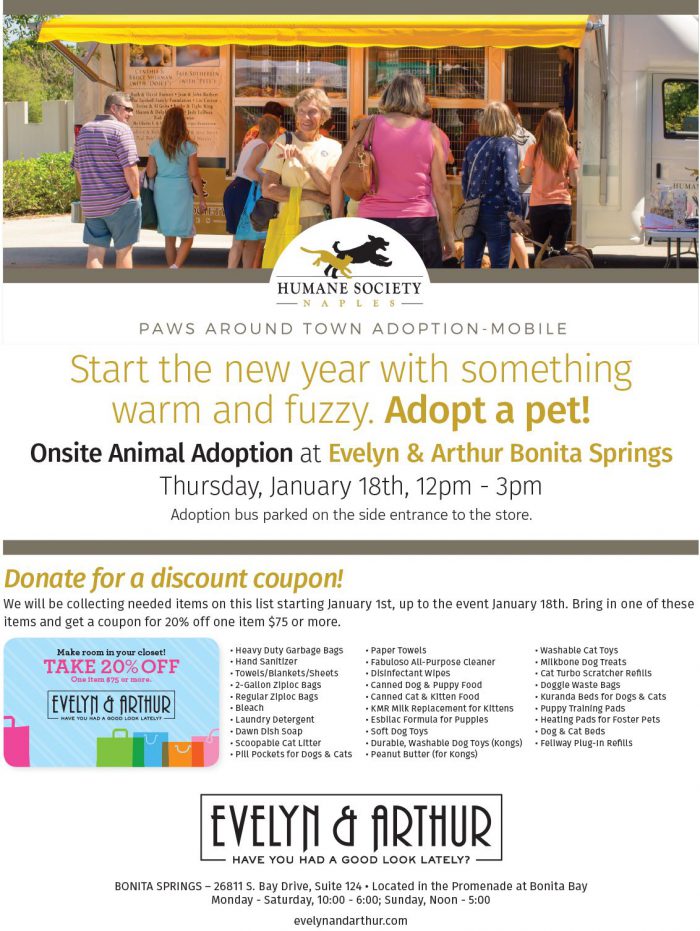 Categorized in: News Release