Posted on June 8, 2017 by The Promenade
Saturday, June 17th at 6 p.m., doors open at 5 p.m.
Everyone is invited to come for a fabulous evening of dance. Students will be performing special choreography designed especially for guests to enjoy!  Show – Cocktails – Hors d'oeuvres – Social.
$30/person
Call to RSVP (239) 908 – 9492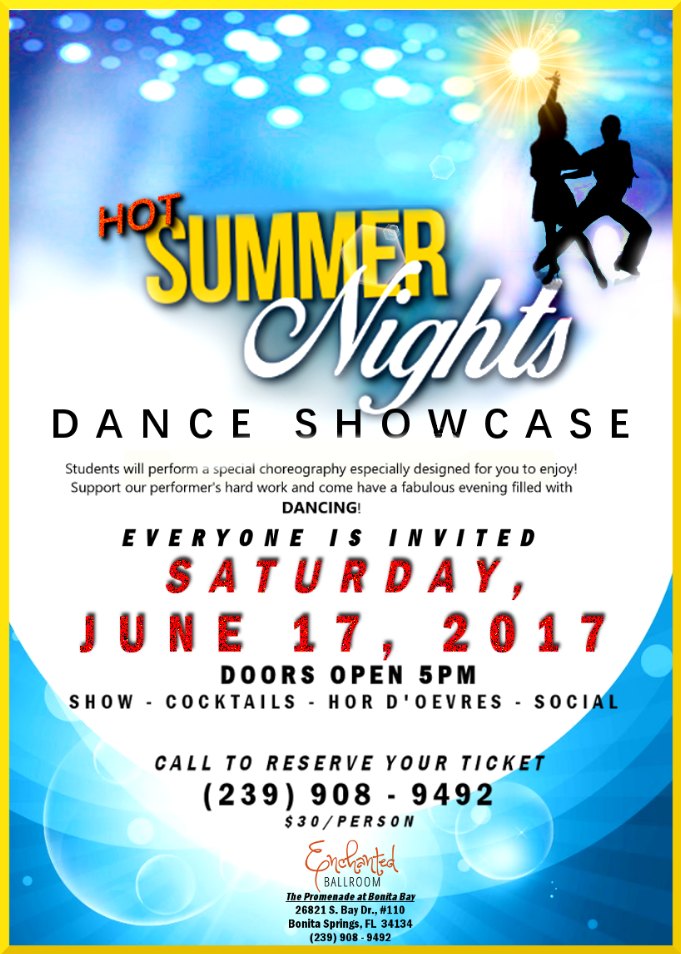 Categorized in: News Release