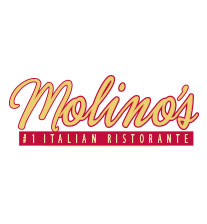 Molino's is an Italian family-owned restaurant owned by Kenny Purisic. Molino's offers beautiful indoor dining and patio dining, a private table in the wine cellar; they also host private parties up to 150 people.
Happy hour is offered daily from 3 to 6 p.m.
View the happy hour menu here.
Rated one of the area's Greatest Restaurants by
The Naples Daily News
Bonita Living Magazine
Southwest Florida News Press
Italian specialties
Seafood dishes
Huge pasta servings
Full Inside/outside Bar
Newly Remodeled Restaurant/Patio Dining. Wine Room seating up to 12
Large parties accepted
Italian Happy Hour Daily
Orders to go or delivery with Door Dash. Large Wine Selection & Dessert menu.
View Molino's on YouTube at https://www.youtube.com/watch?v=GfG9V0bpzdE&feature=youtu.be
Make a reservation at http://molinosnaples.com/#reservation
Contact
Suite 159

PH: 239-992-7025
Hours:

Seven Days a Week: 3:00p.m. – 9:00p.m.