Posted on April 1, 2020 by The Promenade
DeRomo's Restaurant
Open 12 to 7 p.m. Wednesday through Saturday.
Curbside pick-up only with limited menu.
Wine, beer and liquor is also available for curbside service. View options and pricing here. 
To place an order from DeRomo's Restaurant, please call 239-325-3583 extension 1.
Please call 30-45 minutes prior to your pick up time.
Pick up is curbside only – at the cul-de-sac in the front of the restaurant.
DeRomo's Gourmet Market and Catering
Open 10 a.m. to 6 p.m. Monday to Saturday and 10 a.m. to 4 p.m. Sunday for shopping and carry out. Curbside service is available.
To place an order from DeRomo's Gourmet Market, please call 239-450-1075 or 239-325-3583 extension 4.
This can consist of pizza, gourmet to go, wine, groceries and items that can be purchased in the Market.
The curbside pickup would be by the fountain in front of the market. View the full menu here.
Wine Special
20% OFF wine purchases, 25% OFF 6+ bottles. Available for curbside service!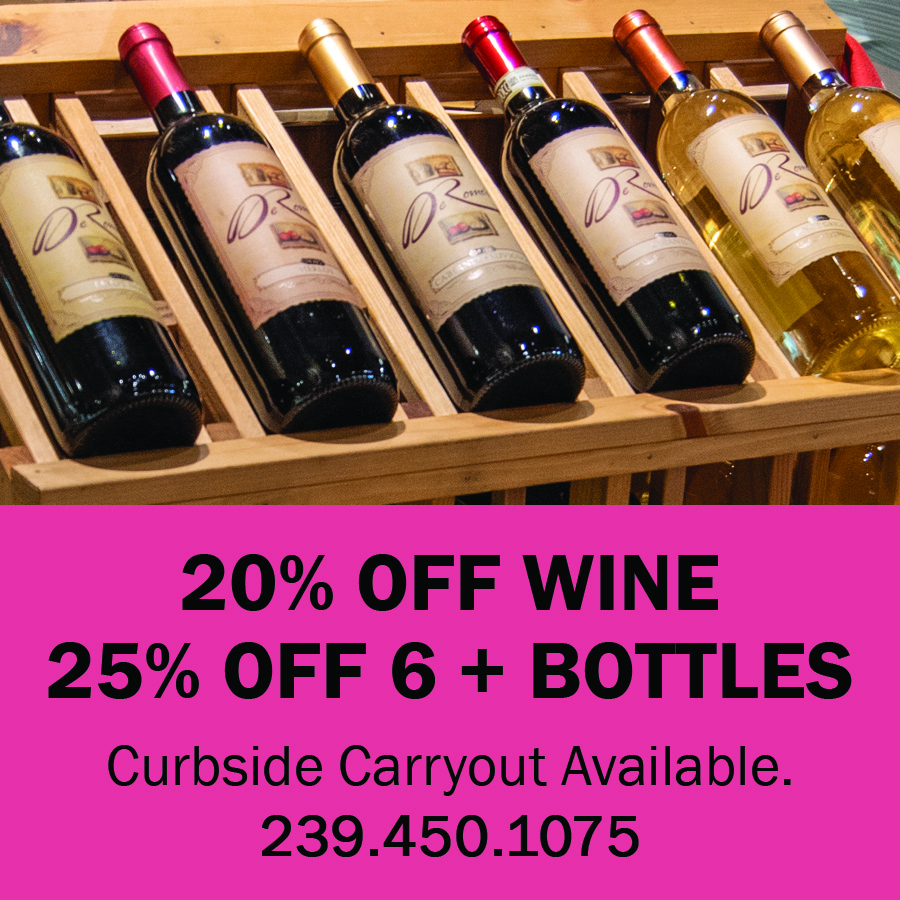 Ask about Dinner for Two from our Gourmet Market.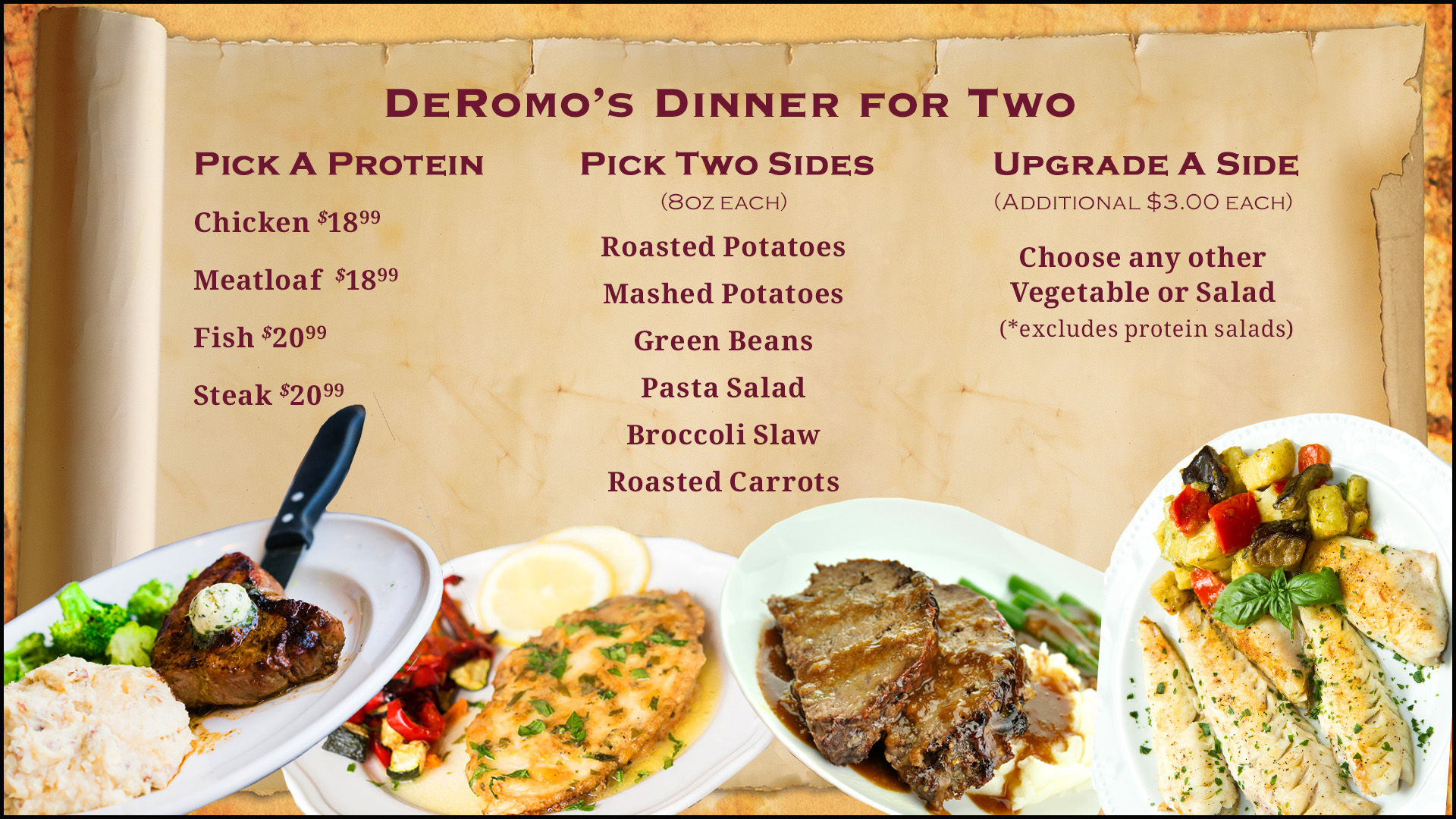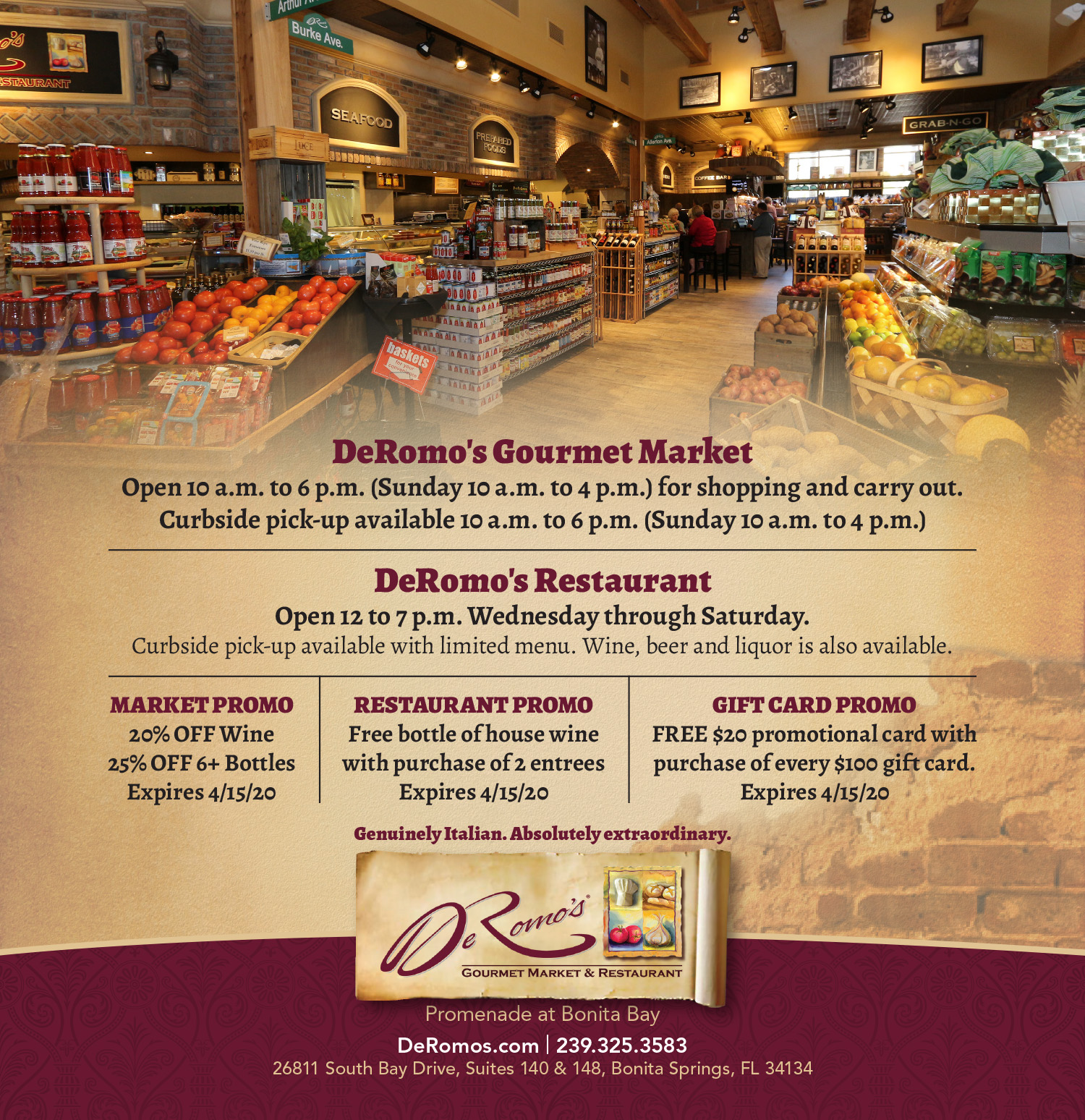 Categorized in: Dining, Sales & Specials