Posted on June 13, 2017 by The Promenade
Wednesday, June 28th from 5 p.m. to 8 p.m.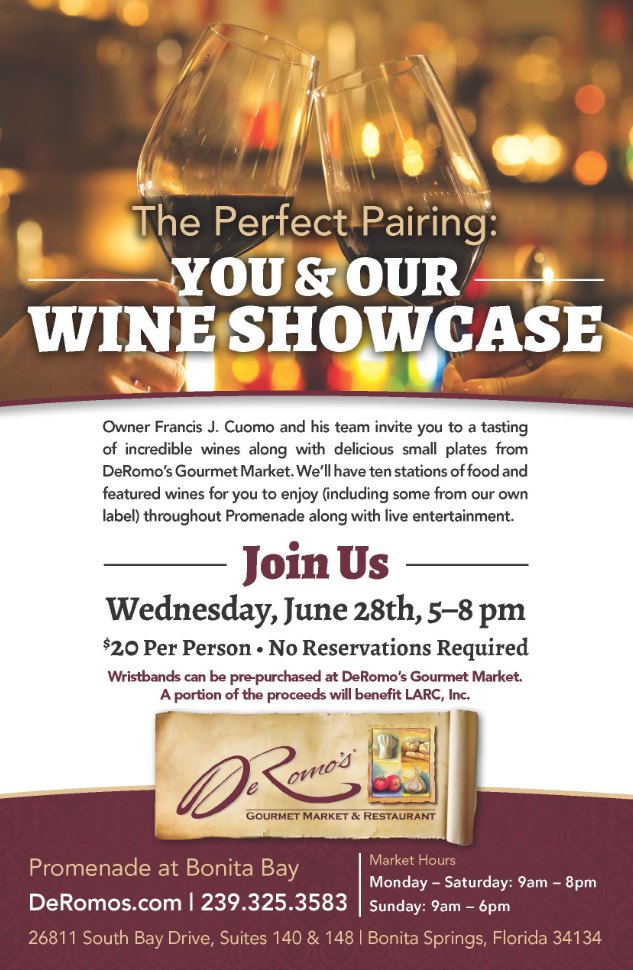 Join us to sample wines from around the world, sample fresh cheeses and gourmet treats spread out throughout stations in and out of DeRomo's Gourmet Market at Promenade at Bonita Bay.
Live entertainment!
Cost is just $20 per person. A portion of the proceeds will benefit LARC. Wristbands can be pre-purchased in DeRomo's Gourmet Market. No reservations required.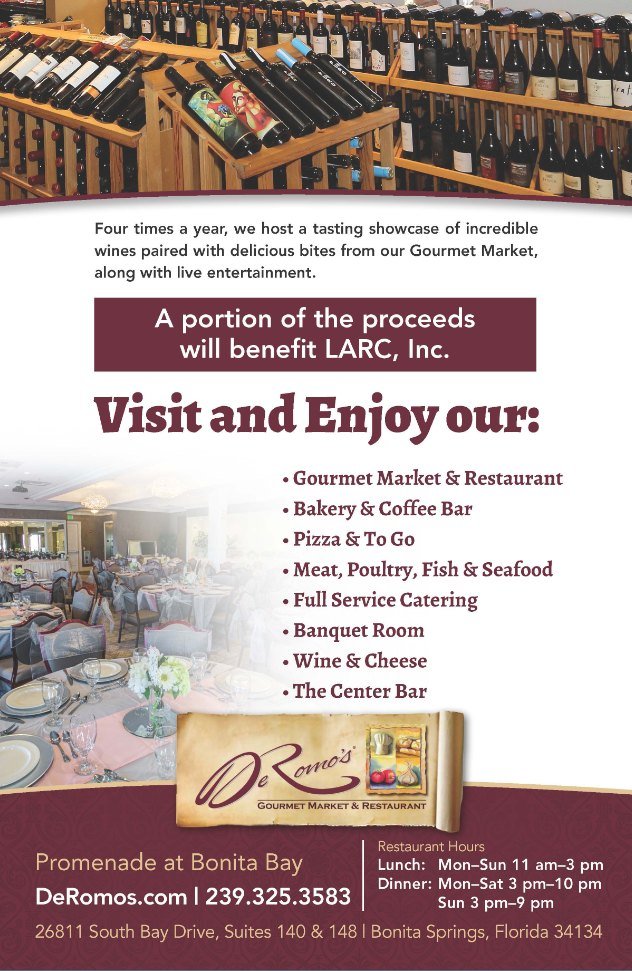 Categorized in: News Release