Posted on November 12, 2019 by The Promenade
DeRomo's Fifth Birthday Celebration
We're turning FIVE – and you GET THE PRESENTS!
We first opened our doors at Promenade in 2014. This November, we're celebrating cinque anni—that's five years in Italian—and we want you to share the excitement. In honor of our fifth year, we'll be offering special promotions throughout the week with a final day of giveaways.
Owner Francis J. Cuomo invites all of you to come and celebrate with all of us!
DeRomo's Fifth Birthday Celebration
November 9 – 16, 2019
https://www.facebook.com/events/532346044196638/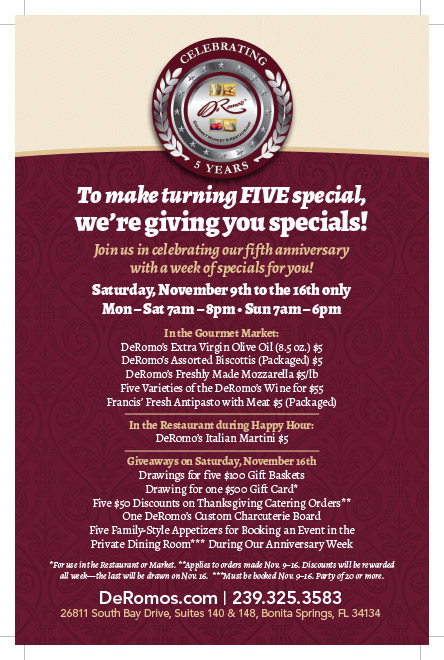 Categorized in: Sales & Specials