Posted on August 22, 2017 by The Promenade
This is a 3 day workshop open to everyone at all levels. Workshop is progression based – Class is Beginner friendly! August 21, August 23, August 25 from 7PM – 8PM
LEARN THE LIVELY, SASSY& FLASHY HIGH ENERGY CHA CHA CHA DANCE.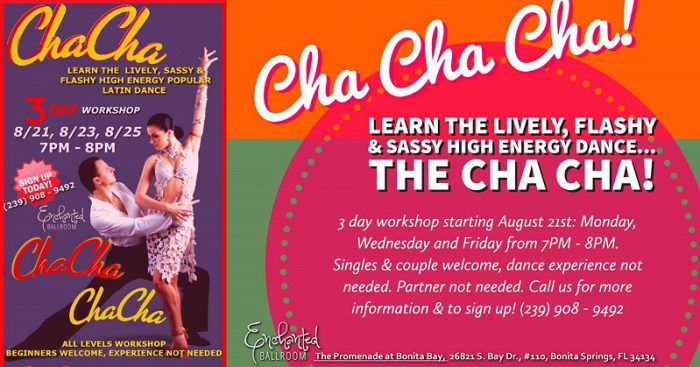 Call us for more information and to sign up!
Categorized in: News Release