Posted on January 26, 2015 by The Promenade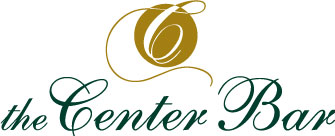 The Center Bar at Promenade at Bonita Bay will host a grand opening celebration on Thursday, Jan. 29 kicking off at 5 p.m. Serving as the social epicenter of the open-air retail center, The Center Bar invites the public to attend the free festivities with a performance by The Man Behind the Voice, Joey Fiato, from 6 p.m. to 9 p.m. followed by a special guest DJ from 9 p.m. until 1 a.m.
A variety of complimentary hors d'oeuvres and signature cocktails will be available for guests to enjoy throughout the evening. The Center Bar will also offer its full menu featuring a variety of innovative appetizers, wines, domestic and imported beers, martinis, margaritas and other specialty cocktails.
"We invite everyone to experience The Center Bar's casual yet chic ambiance," said Scotty D'Antuono, manager of The Center Bar. "With season in full-force and such enjoyable evening weather, The Center Bar will be one of Southwest Florida's most vibrant venues to mingle with new and old friends over delicious food and fabulous wine and cocktails."
The Center Bar is open seven days a week, Sunday through Saturday. Live entertainment takes place Wednesdays through Saturdays from 6 p.m. to 9 p.m., and music from local DJ's start at 9 p.m. on Fridays and Saturdays. The Center Bar features daily happy hour from 3 p.m. to 6:30 p.m. For more information on The Center Bar, call 239-325-3583.
About Promenade at Bonita Bay:
Promenade at Bonita Bay is an open-air retail and Class A office center enhanced by a beautiful tropical landscape, gazebos, water features and sheltered walkways which complement its spectacular Mediterranean-style architecture. Conveniently located on U.S. 41 at South Bay Drive in Bonita Springs, the average daily traffic rate is 40,000 vehicles. Current and future Promenade tenants include Antica Murrina; Bonita Bay Farmer's Market; Children's Couture; DeRomo's Gourmet Market, Restaurant, Gift Baskets & Catering; Divino Gelato; Enchanted Ballroom; Epic 31; Evelyn & Arthur; International Jewelers; Jami's Young Contemporary; John Craig Clothier; Kay Casperson Lifestyle Spa & Boutique; Kay's On The Beach; Kelly Chase Bridal; La Maison d'Elise; Marc Joseph New York; Molino's Ristorante; Robert of Philadelphia; Roy's Hawaiian Fusion; Signatures; Tara Grinna Swimwear; The Center Bar; To The Moon and Well Read.
Categorized in: Events, News Release