Posted on February 19, 2014 by The Promenade
When was the last time you visited The Promenade in Bonita Springs? If it has been a little while, we invite you to come back and explore what our growing community has to offer. On March 13th from 4-7 pm, the Bonita Springs Area Chamber of Commerce will present an expo for over seventy local businesses! It is an opportunity to get to know what unique offerings the businesses here have to offer. There will be gifts for the first 500 people to come to this free event, as well and music, food and a festive atmosphere.
For more information about this event, check out the event page here. We look forward to meeting all of you on March 13th!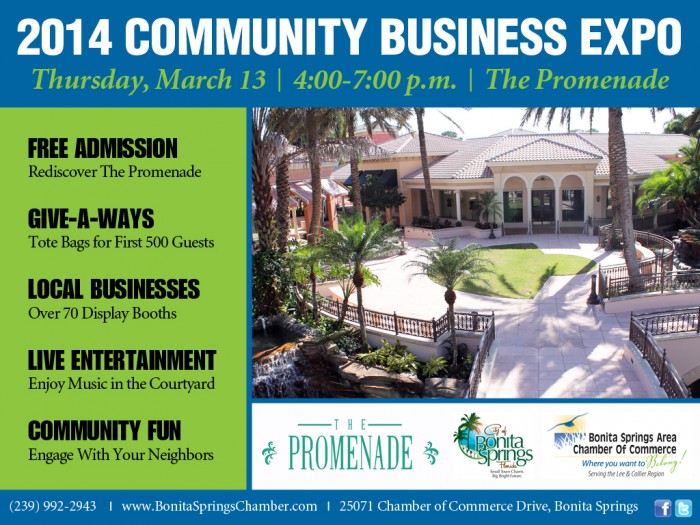 Tags: Bonita Bay Springs, Bonita Springs Area Chamber of Commerce, Food, Fort Myers, Local business, Music, news, Promenade store, special offers

Categorized in: News Release