Posted on May 24, 2017 by The Promenade
Sunday, June 4 from 12 p.m. to 7 p.m.
The Bonita Blues Charitable Foundation will be giving the proceeds from the Bonita Blues Festival away to our charities. The party starts at Noon. Music starts at 1pm with The Rex Bongo Band. The check presentation will be at 3pm followed by The Souliz Band at 3:30ish. The Souliz Band finished 2nd in the 2016 International Blues Challenge in Memphis and we are proud to have them for you in Bonita so please tell all your friends and come join us for a great time!!!
There will be raffle prizes and a 50/50 raffle and there will be Titos Vodka specials!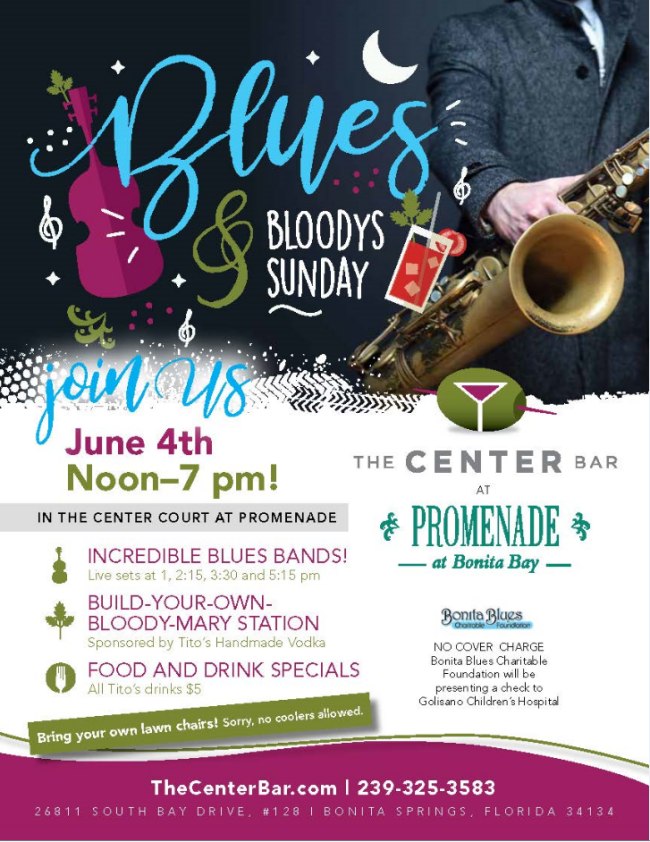 Categorized in: News Release