Posted on September 27, 2019 by ShopAdmin
Promenade at Bonita Bay is preparing for season ­— and customers can expect a busy one! There are new businesses, tenants celebrating milestones with discounts and promotions, and plenty of entertainment to go around. And if you're starting a business or interested in opening a new location, the Promenade has several leasing opportunities and office spaces for lease. Don't miss a beat – all this and more is just a scroll of your mouse away!
New Tenants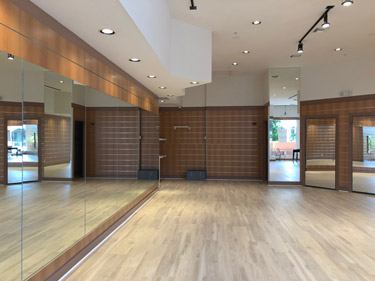 Our newest tenants at the Promenade are Yes! Yoga in Suite 156 and Marine Arts Gallery in Suite 152.
A new twist to the typical yoga studio, Yes! Yoga uses choreography to improve memory and applies conditioning with gliding disks, resistance bands and more. Classes are designed to rehab your body via tennis and golf, as well as focus on muscle relaxation and stress reduction. Yes! Yoga is led by Stephanie McKinley, a former cheerleader for the St. Louis Football Cardinals and St. Louis Steamers, along with 11 instructors. For hours of operation, price packages, promotions and a complete class schedule, visit YesYogaFitness.com or call (239) 221-7997. A grand opening celebration is slated for November 2nd.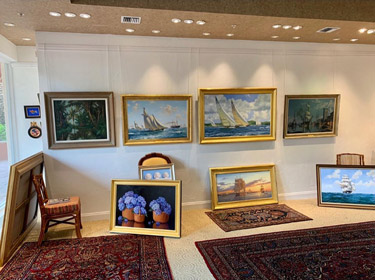 Marine Arts Gallery carries 19th-century marine paintings, as well as still life, floral work and contemporary pieces from marine artists whose work has been displayed throughout the country. Established by Russell W. Kiernan in Salem, Massachusetts in 1968, Marine Arts Gallery started as the finest collection of the very best contemporary artists and evolved into the oldest gallery of marine-exclusive paintings in the U.S. Now, Peter Kiernan runs the gallery exclusively from the Promenade. For hours of operation, to schedule a Sunday appointment or to view inventory, visit MarineArtsGallery.com, email MarineArts@aol.com or call (239) 261-0000.
Recurring Tenant Offerings
The Promenade has many long-standing tenants with offerings that are not running out any time soon! First up — The Center Bar in Suite 128 will have entertainment six days per week starting October 15th, with special events nearly every week. Please note, their hours are 4 p.m. to 12 a.m., seven days per week. For more information, visit TheCenterBar.com.
Meanwhile, DeRomo's Gourmet Market & Restaurant in Suites 140 & 148 is changing things up this year with a week-long, five-year anniversary celebration. It will run from November 9th through November 16th and include specials every day. Details are scheduled to follow, but for now, visit DeRomos.com.
Last but not least, To The Moon Boutique in Suite 138 will celebrate its six-year anniversary on November 29th with specials throughout the day. Promotions will also be offered during the Promenade's tree lighting on December 6th. Details to follow.
Tenant with Tenure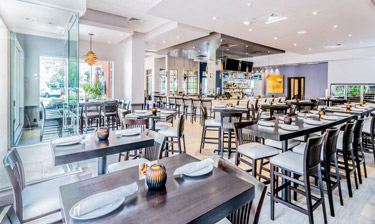 One of the Promenade's longest-standing clients is Roy's Restaurant in Suite 100. You may remember last year when they celebrated 20 years with an expansion and remodel of the bar space, as well as a grand reopening and Chamber ribbon cutting.
Now, Roy's has a new executive chef on staff — Alex Ivanisevic. After studying at Le Cordon Bleu in Chicago and developing a passion for cooking by acquiring new ingredients from his Serbian grandmothers, he began applying exceptional dining experiences that bring people together through food. Chef Alex has been at Roy's since July and looks forward to building relationships with guests of all ages. To make a reservation, call (239) 498-7697 or visit RoysRestaurant.com.
Leasing Opportunities
A piece of the Promenade can be yours when you take advantage of leasing opportunities. Currently, Suites 114, 115, 126 and 154 are available, with space also vacant in our main office.
For more information, visit PromenadeShops.com/leasing or call (239) 949-1573.
Farmers Market Returns
Local Roots Farmers Market will return to the parking lot of the Promenade on October 5th, with hours every Saturday from 8 a.m. to noon through April 25th. There will be seasonal produce, local seafood, baked goods, honeys and jams, prepared foods, cut flowers, live plants, artwork and crafts, and much more. New vendors and products include Sipping Cottage selling hand-blended organic teas and CBD oils, Kalypso Dairy Farm selling Greek yogurt, fresh butter and cheese pies, and Dream Earth Bowls selling acai and smoothie bowls.
Promenade at Bonita Bay cannot wait to welcome everyone back to its unique shopping and dining destination, with so many great ways to spend a Southwest Florida winter!
Categorized in: News Release